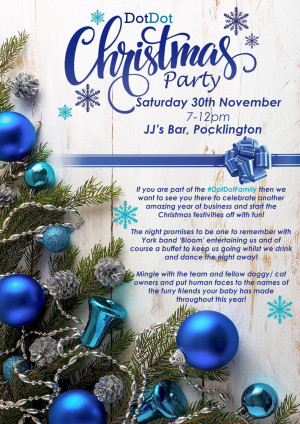 Event details
30 November 2019 - 1 December 2019, 7:00pm - 12:15am
DotDot Christmas Party!
Calling all the #DotDotFamily !!
Whether you use DotDot for dog walking, cat sitting, small pet care, live in sitting or DogFood - we want to see you there!
I would like to thank all the team and all our lovely, loyal clients for another fantastic year.  What better way than us having a pre Christmas party!
DotDot will provide a buffet and band as a thank you to you all - come along and meet the human faces to the fur babies you get to see on your pupdates each day - or just come along and have a few hours pet and child free with like minded, local people.
We look forward to seeing you there!
Please note; tickets are limited to 2 per pet household.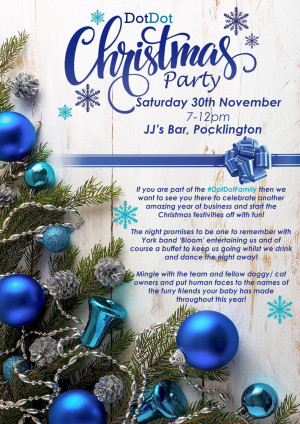 Event details
30 November 2019 - 1 December 2019, 7:00pm - 12:15am