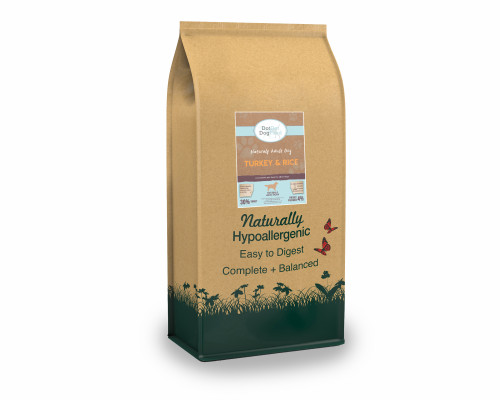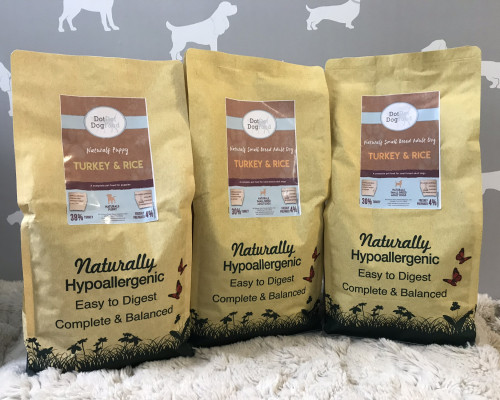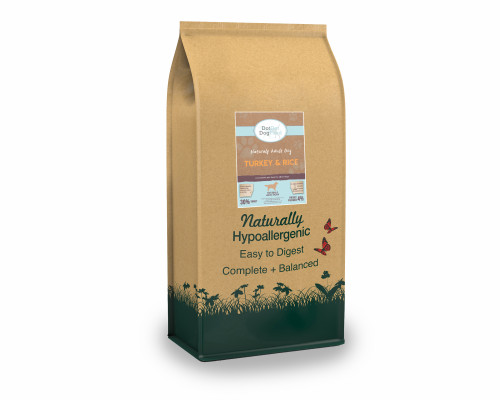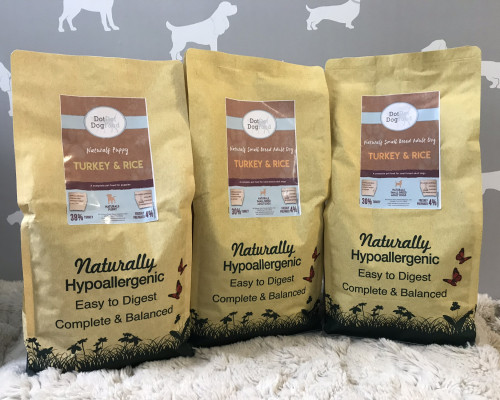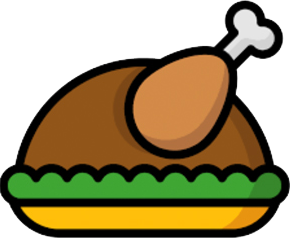 30%Turkey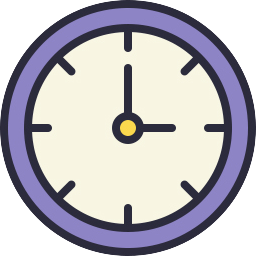 4%Freshly prepared
Naturals Turkey and Rice, Adult
£33.99
A new addition to the DotDot DogFood range!
This hypoallergenic, single sourced protein, Turkey and rice diet is designed to help dogs with a sensitive digestion.
Naturally preserved with no added artificial colours, flavours and preservatives. Turkey is a lean protein source rich in essential amino acids. It is also a good source of essential nutritents such as riboflavin, potassium ans selenium which contribute to oberall health and well being.
Rice is used because it is an easily digestible carbohydrate source ideal for dogs tummys. Chicory extract may help to maintain healthy gut bacteria and also aid digestion.
Kibble Size;
14mm (+/-1mm) in width and 7.5mm (+/-0.5mm) in height.
Further Information;
All dogs are different and the guidelines should be adapted to take into account breed, age, temperament and activity level of the individual dog. When changing foods please introduce gradually over a period of 2 weeks. Always ensure a fresh supply of clean water is available. 18 month shelf life.
| Expected Weight Of Dog | Adult |
| --- | --- |
| 1-5kg | 30-90g |
| 5-10kg | 90-150g |
| 10-20kg | 150-255g |
| 20-30kg | 255-345g |
| 30-40kg | 345-430g |
| 40kg+ | 430g+ |